Set of 3 Nesting Stainless Steel and Glass Nesting Tables by Brueton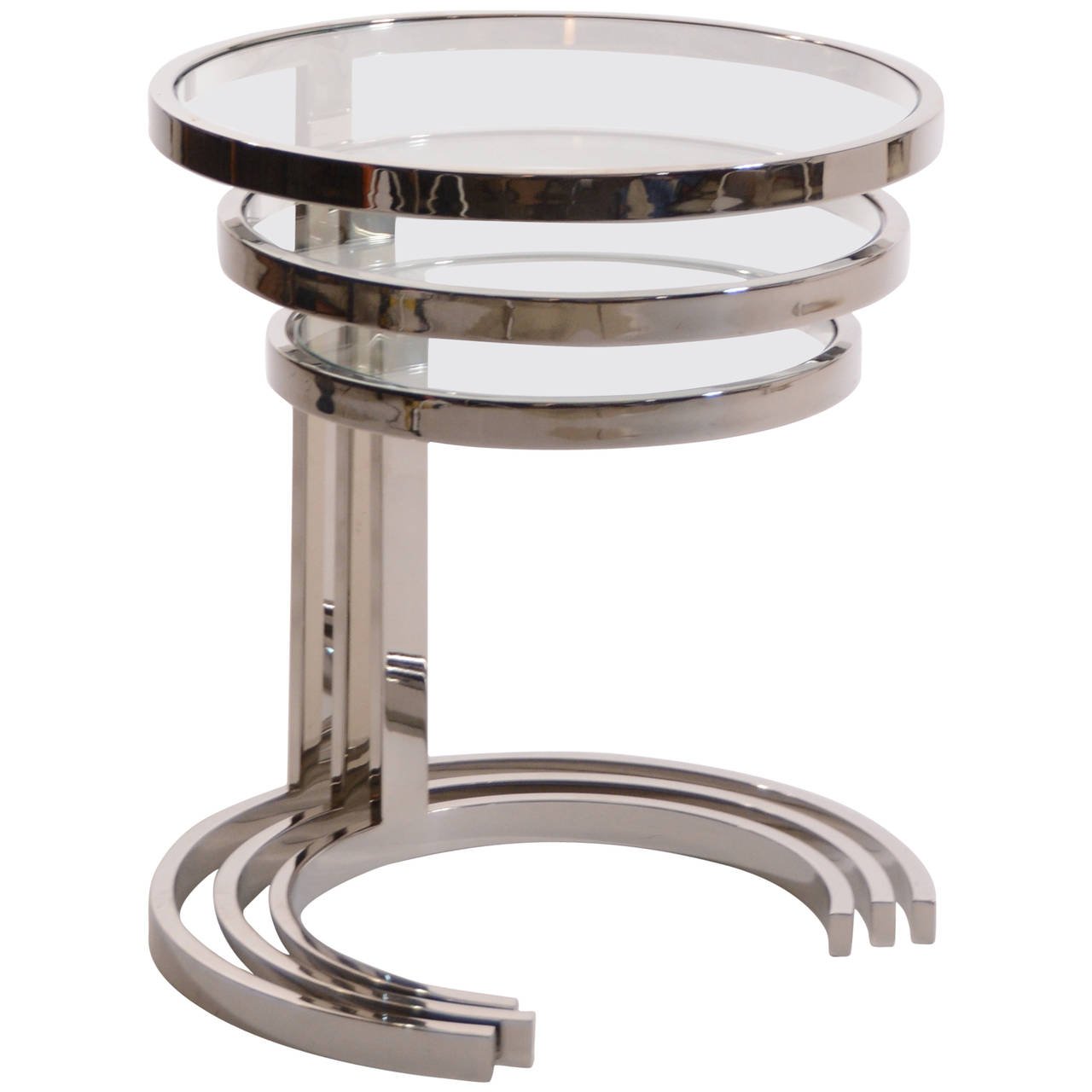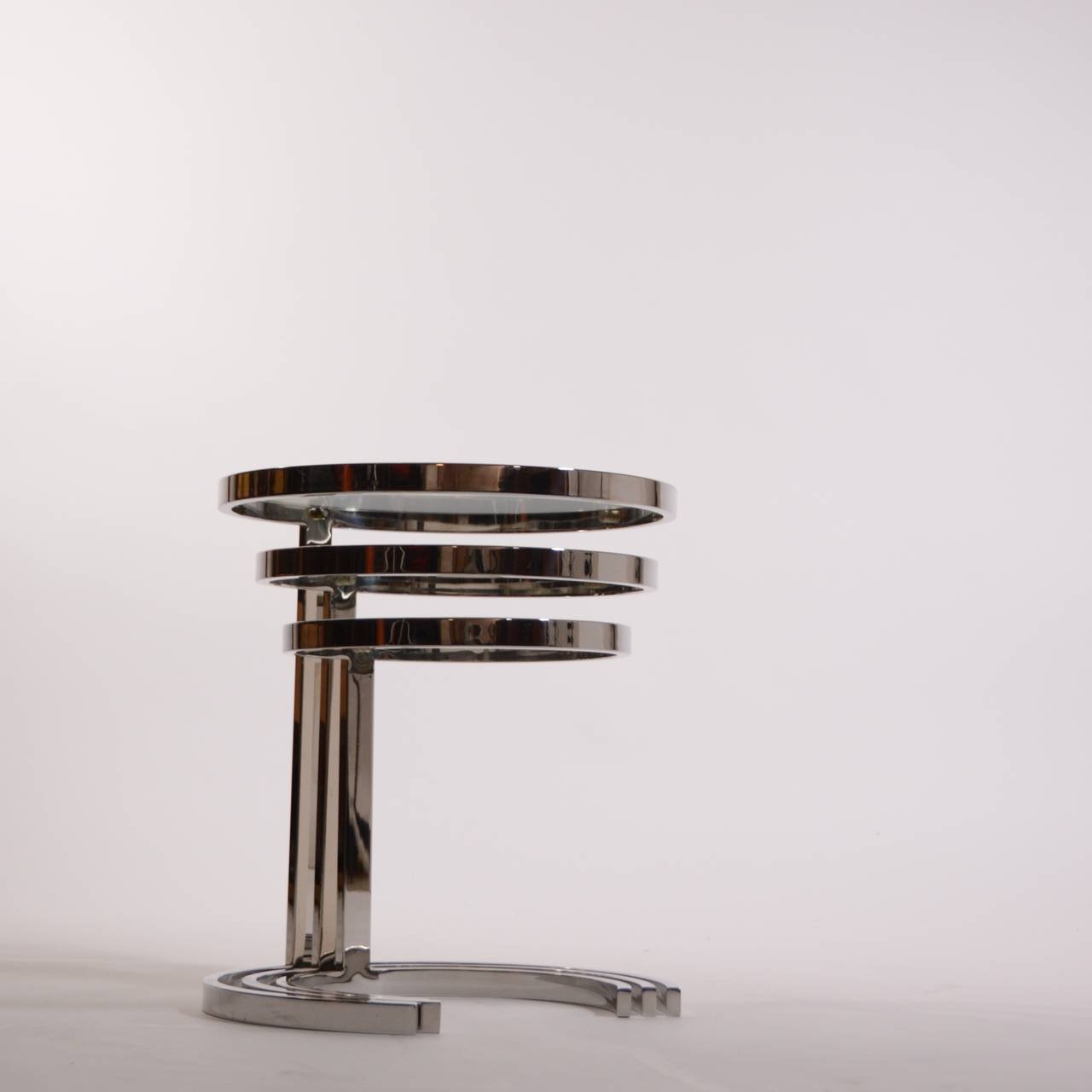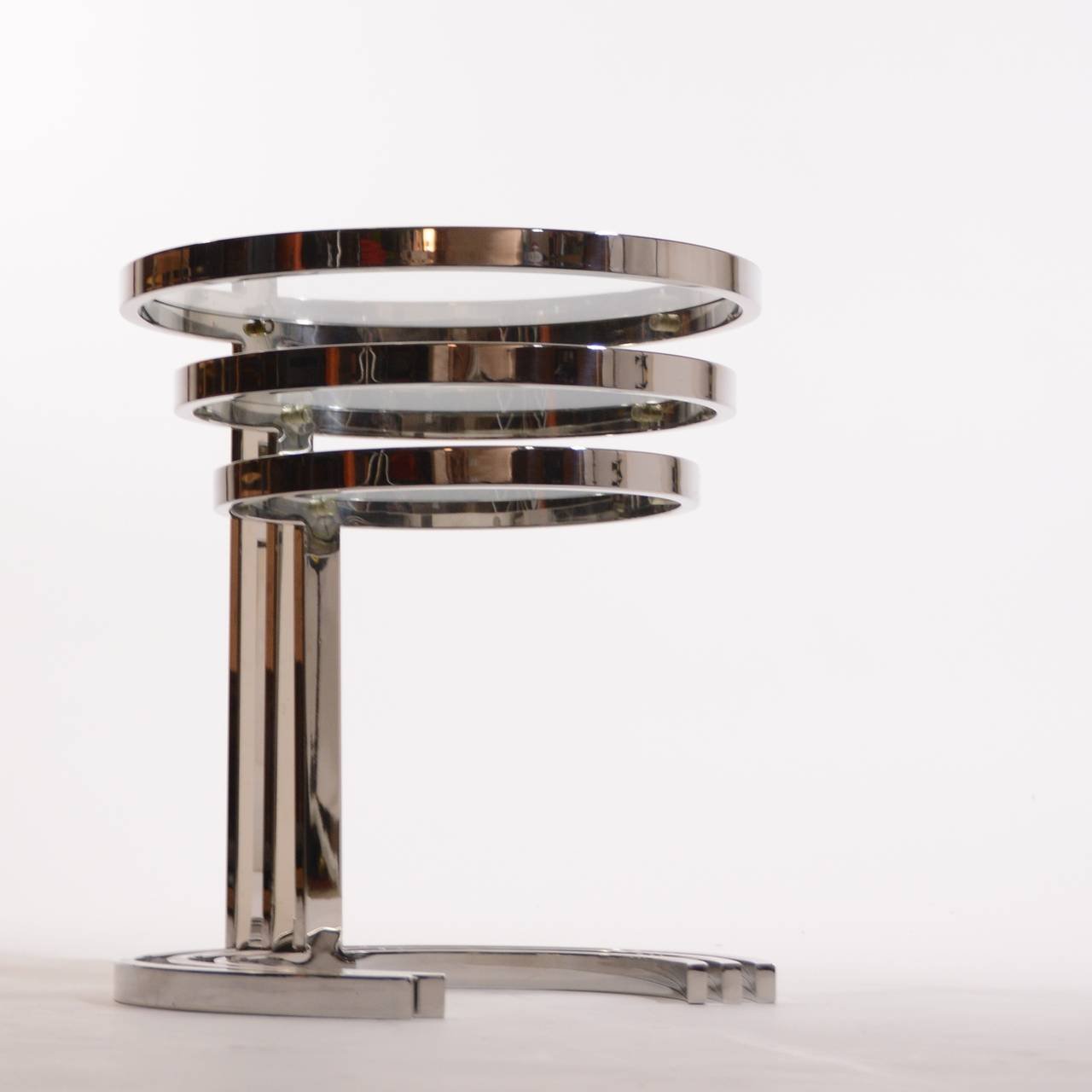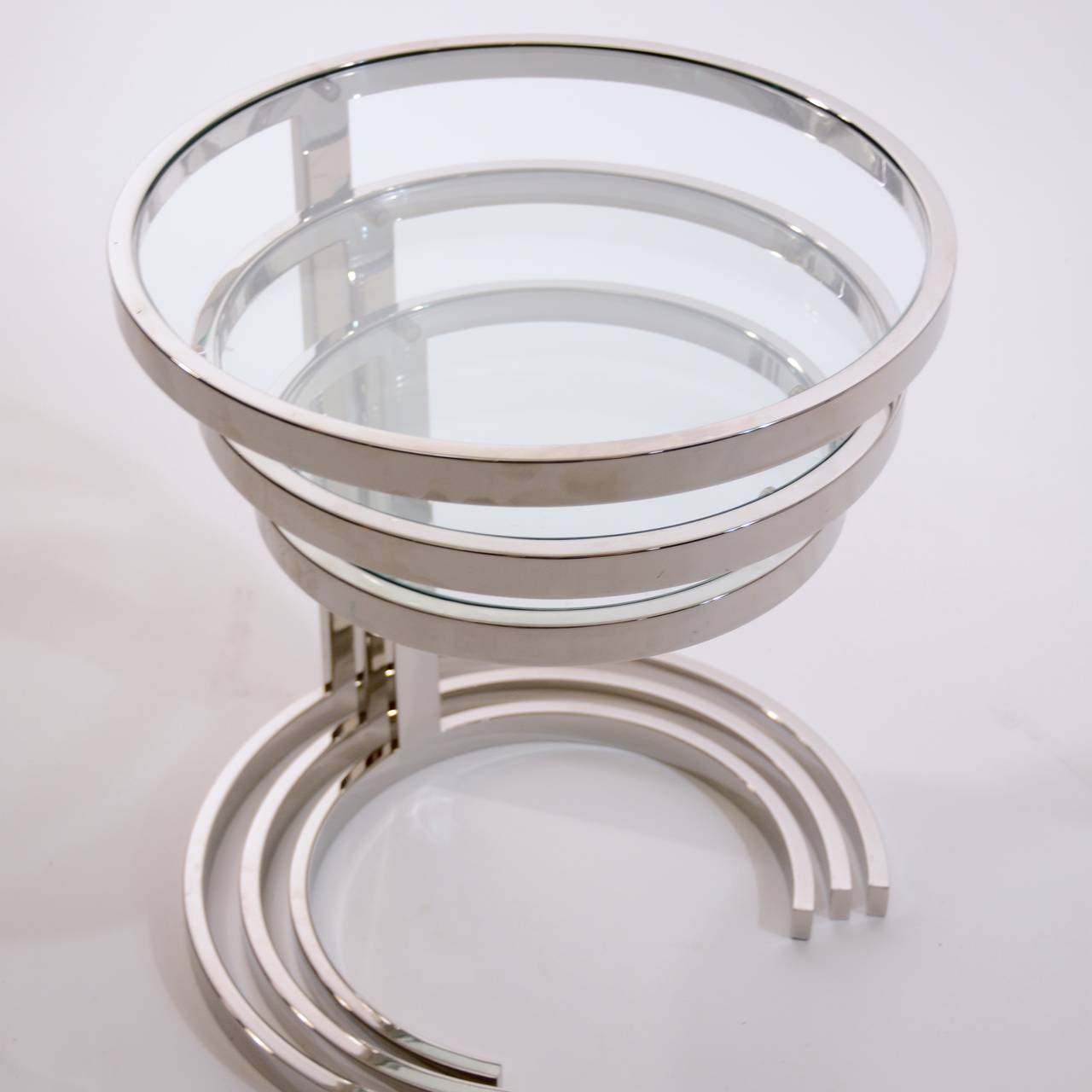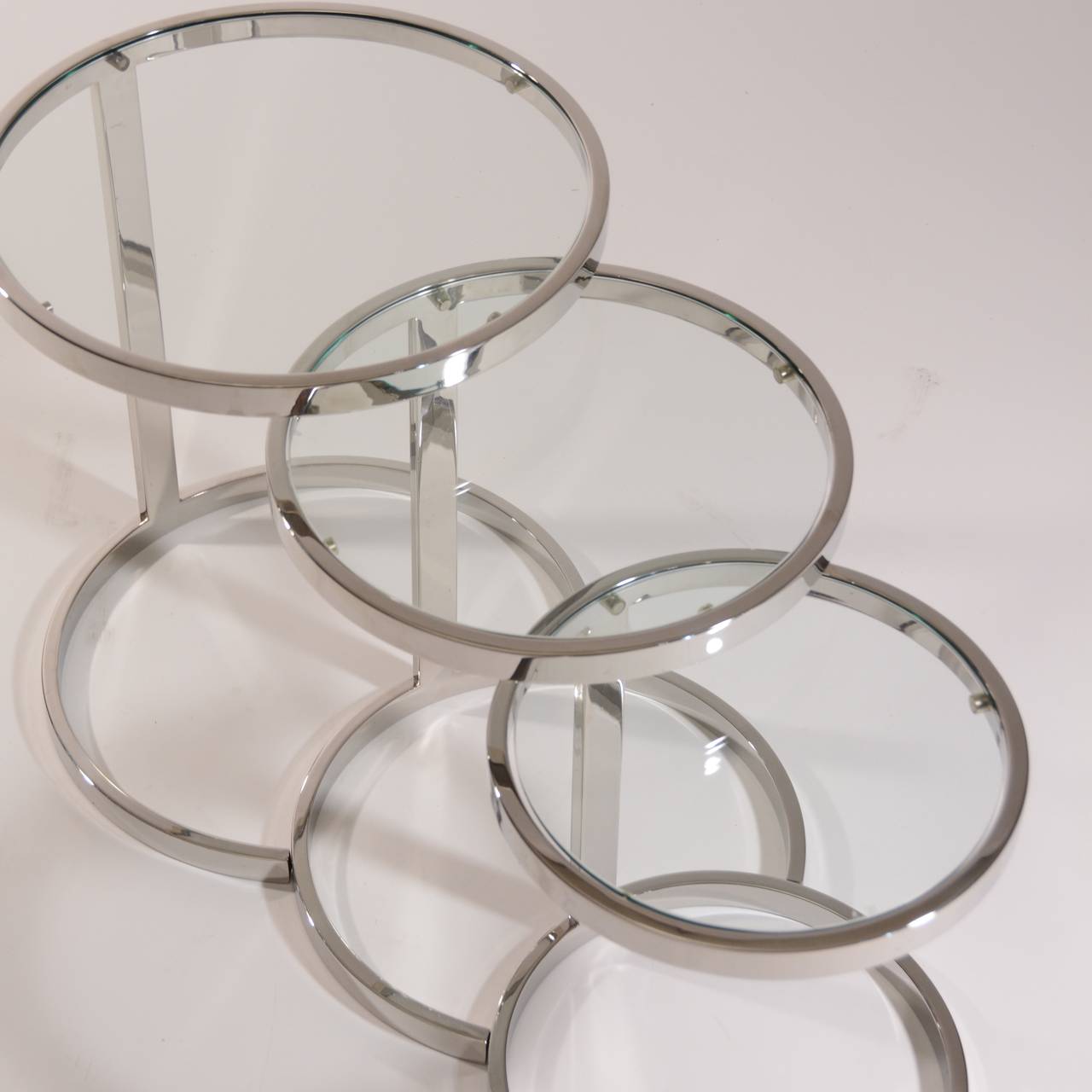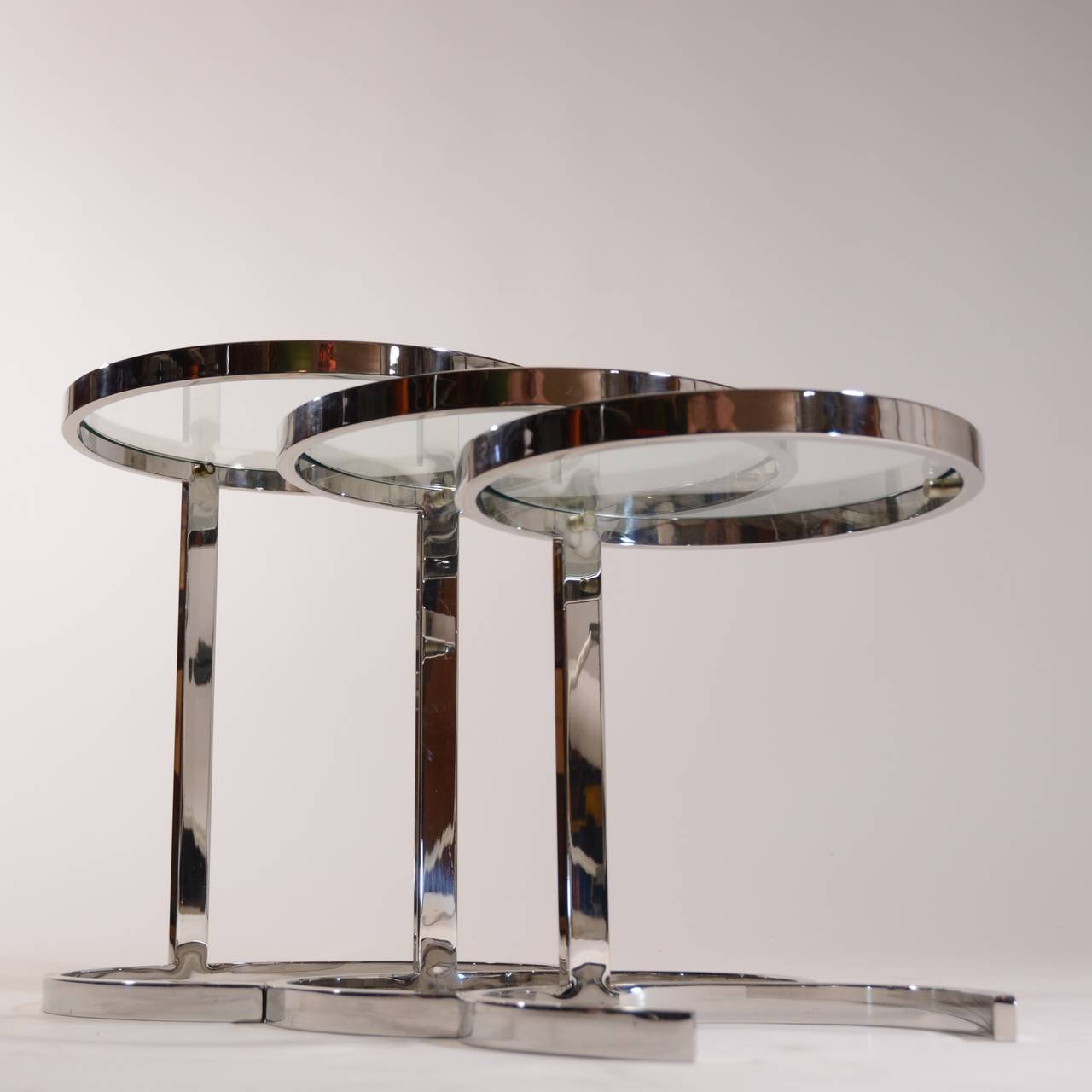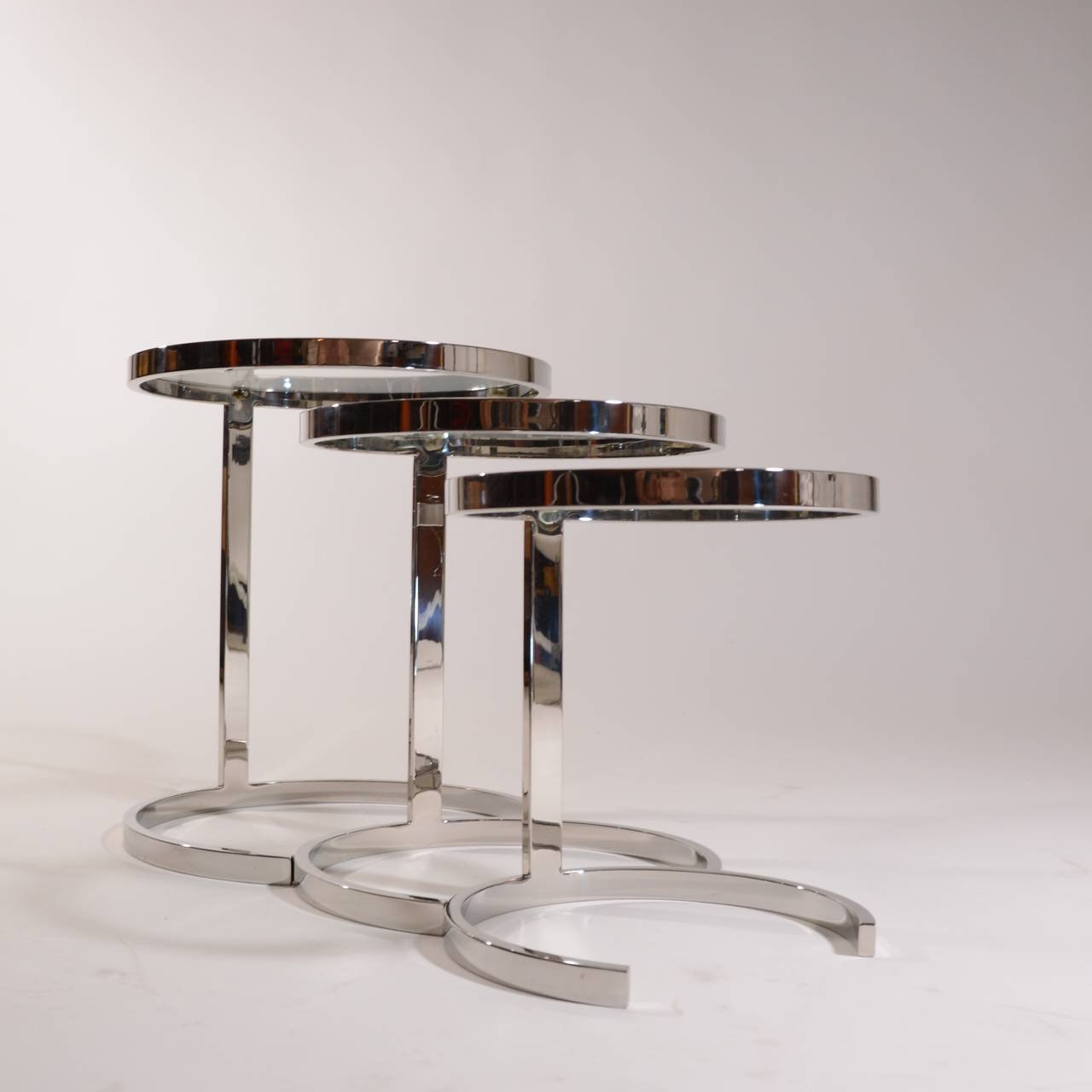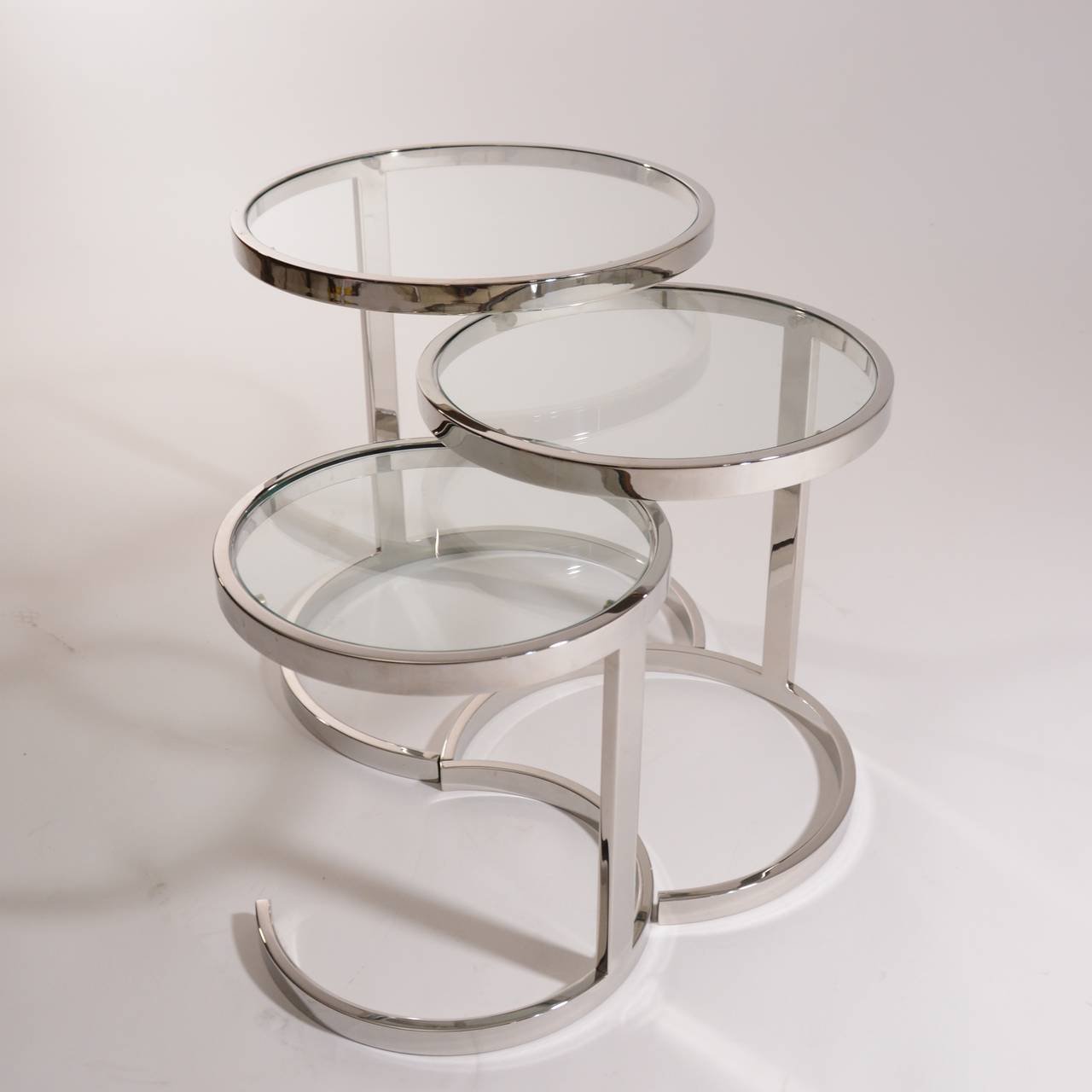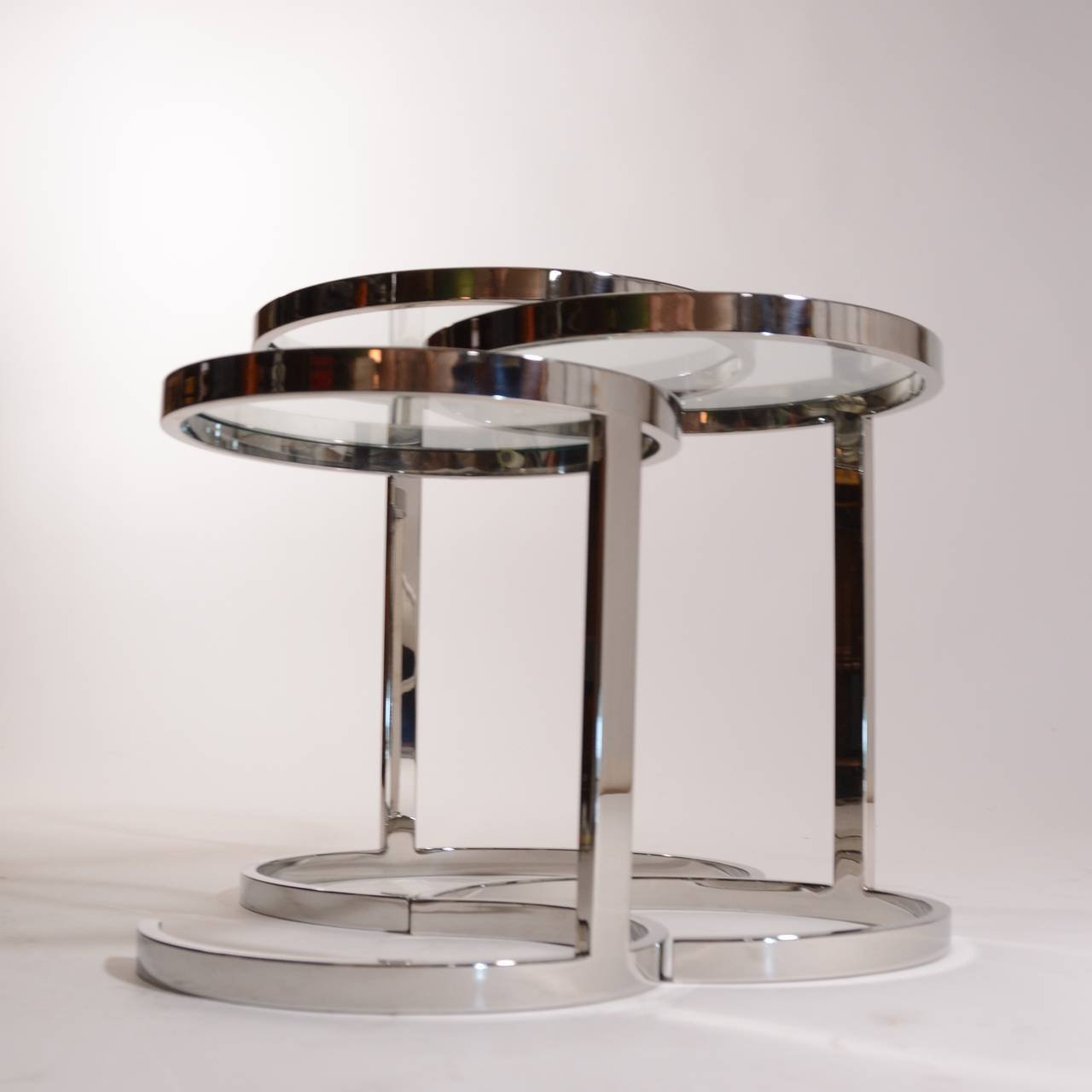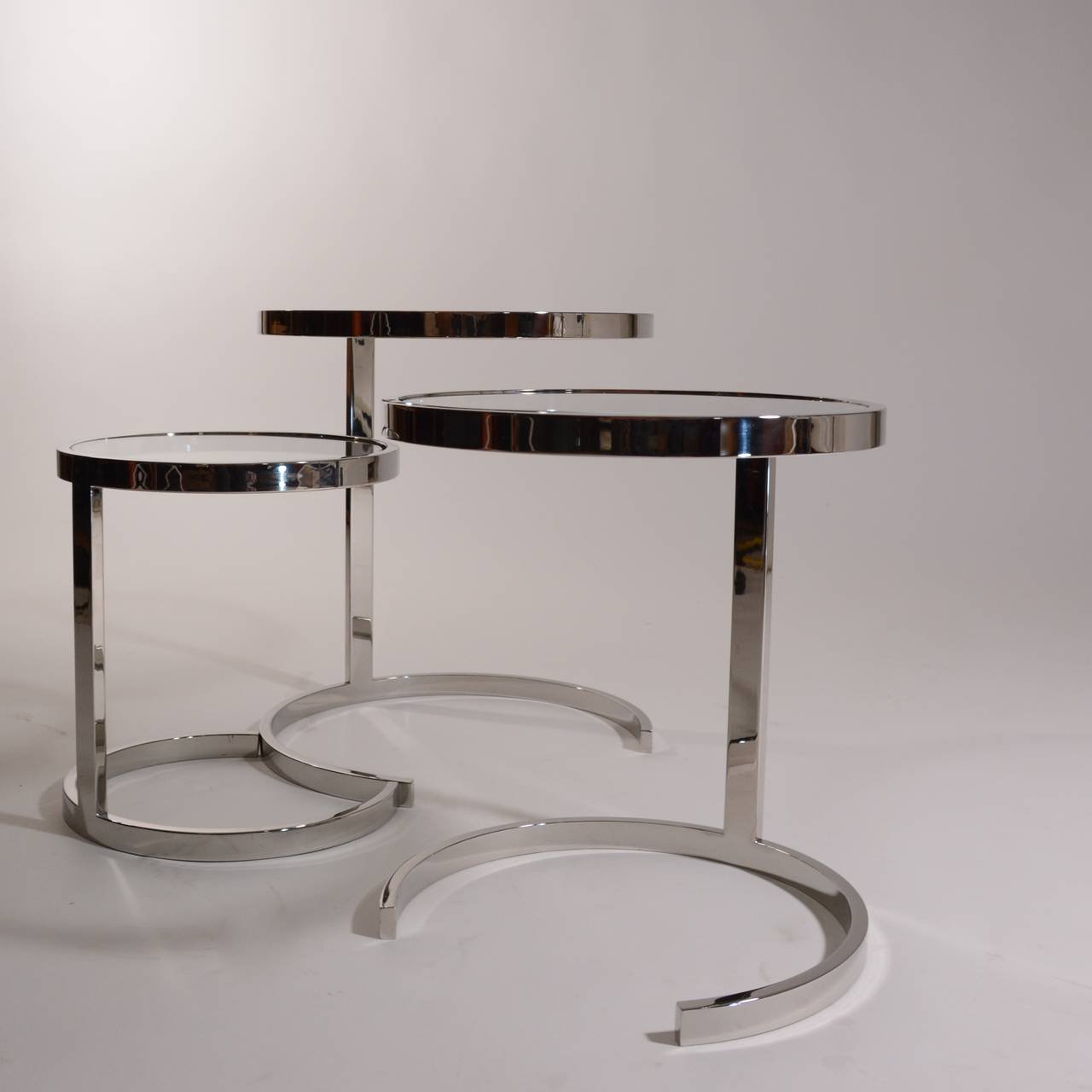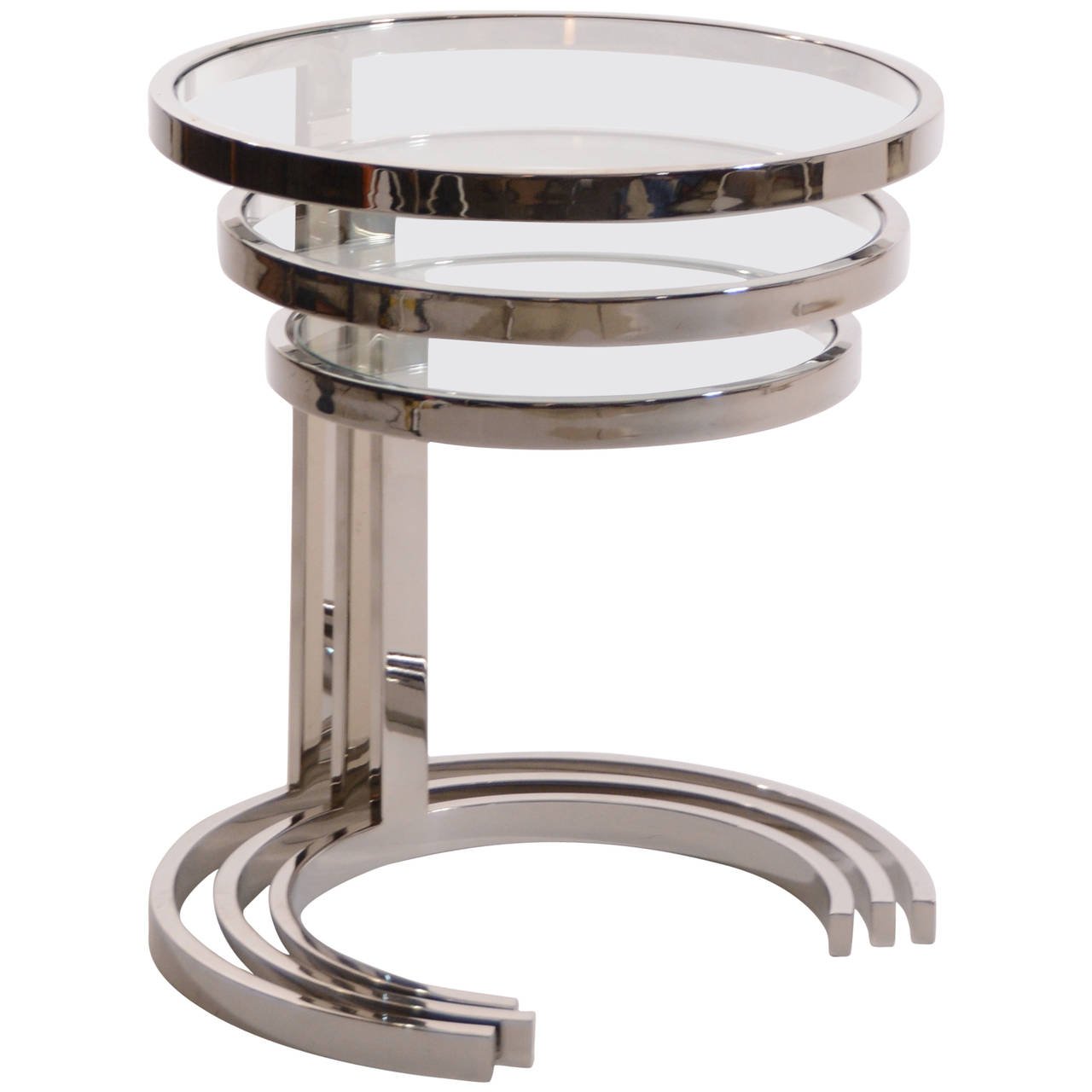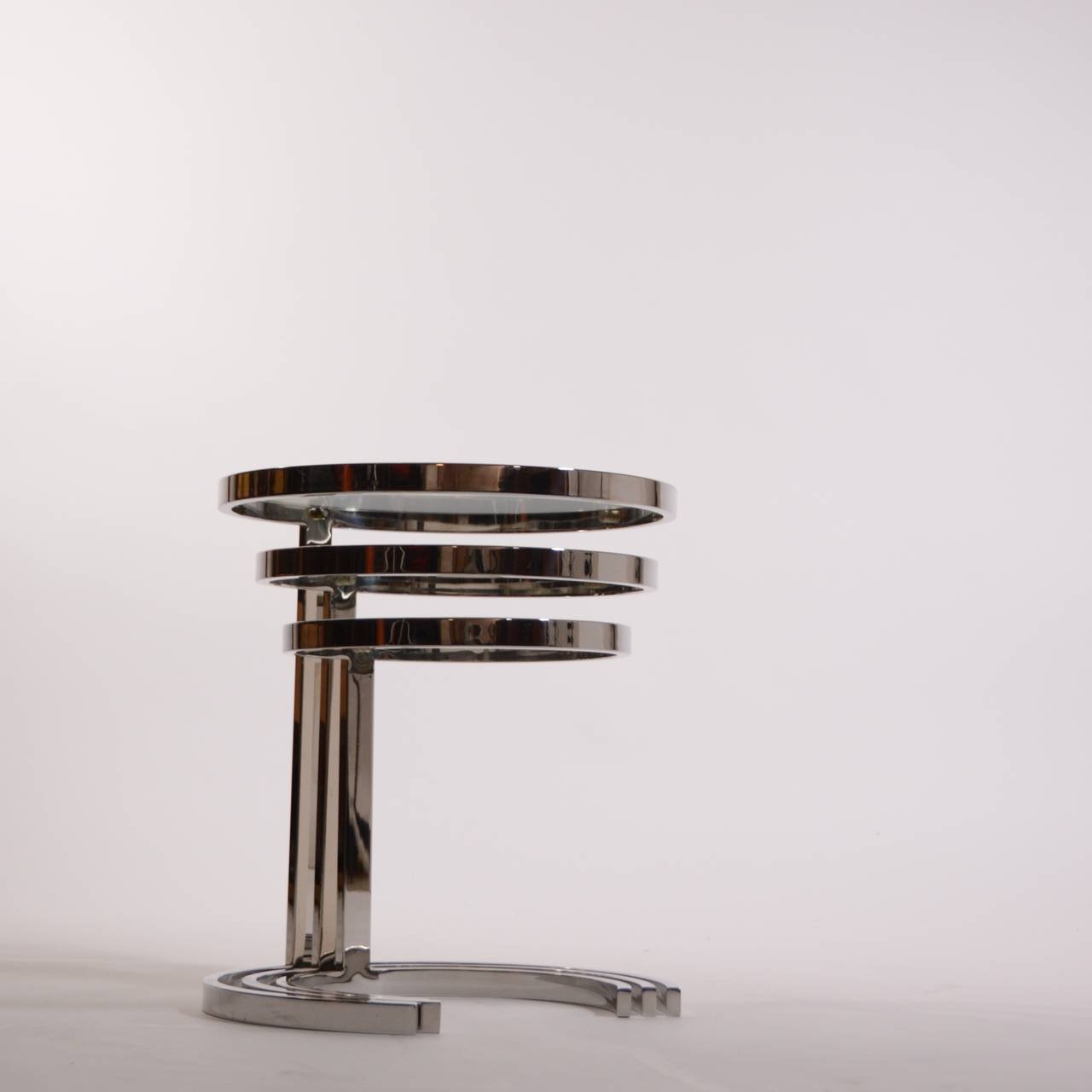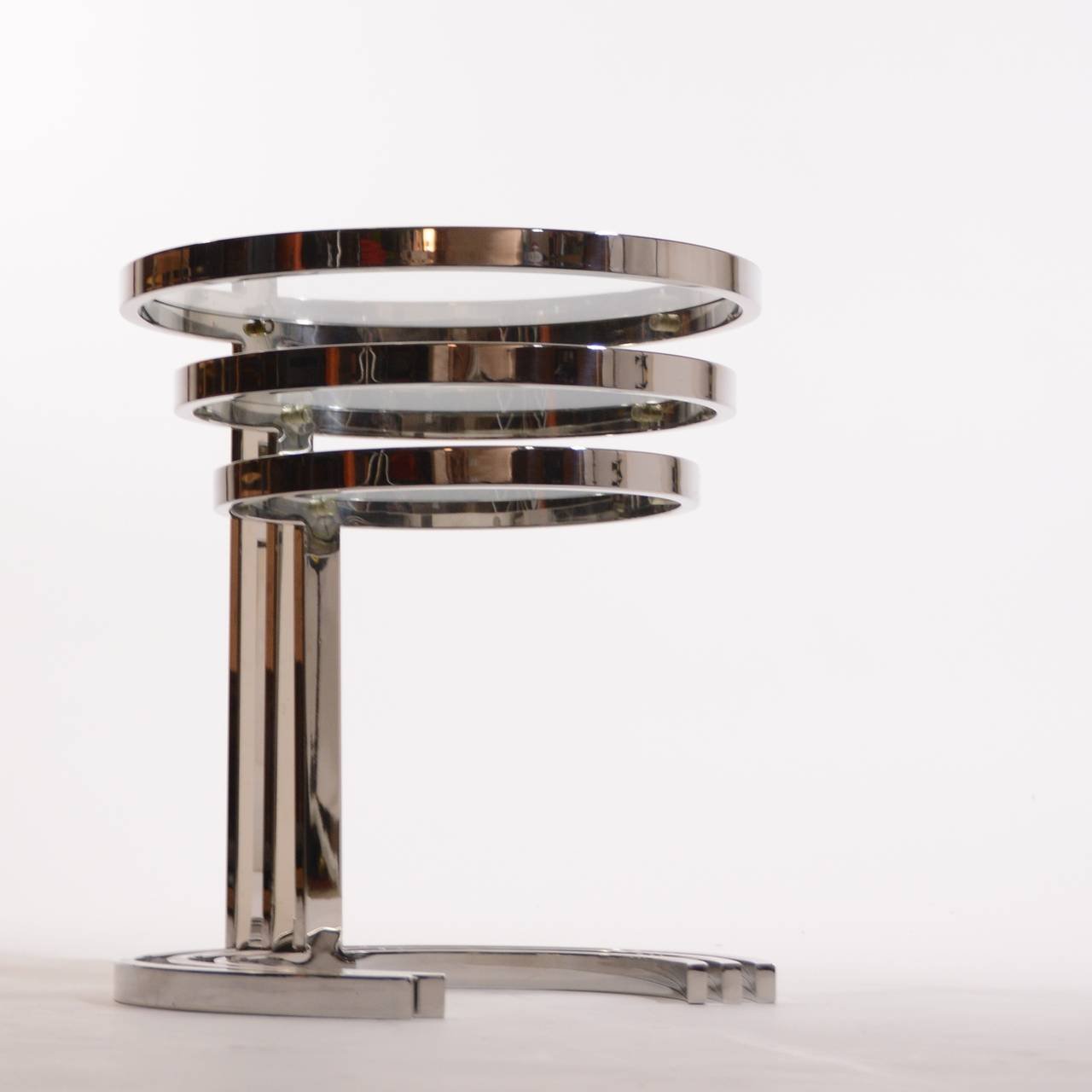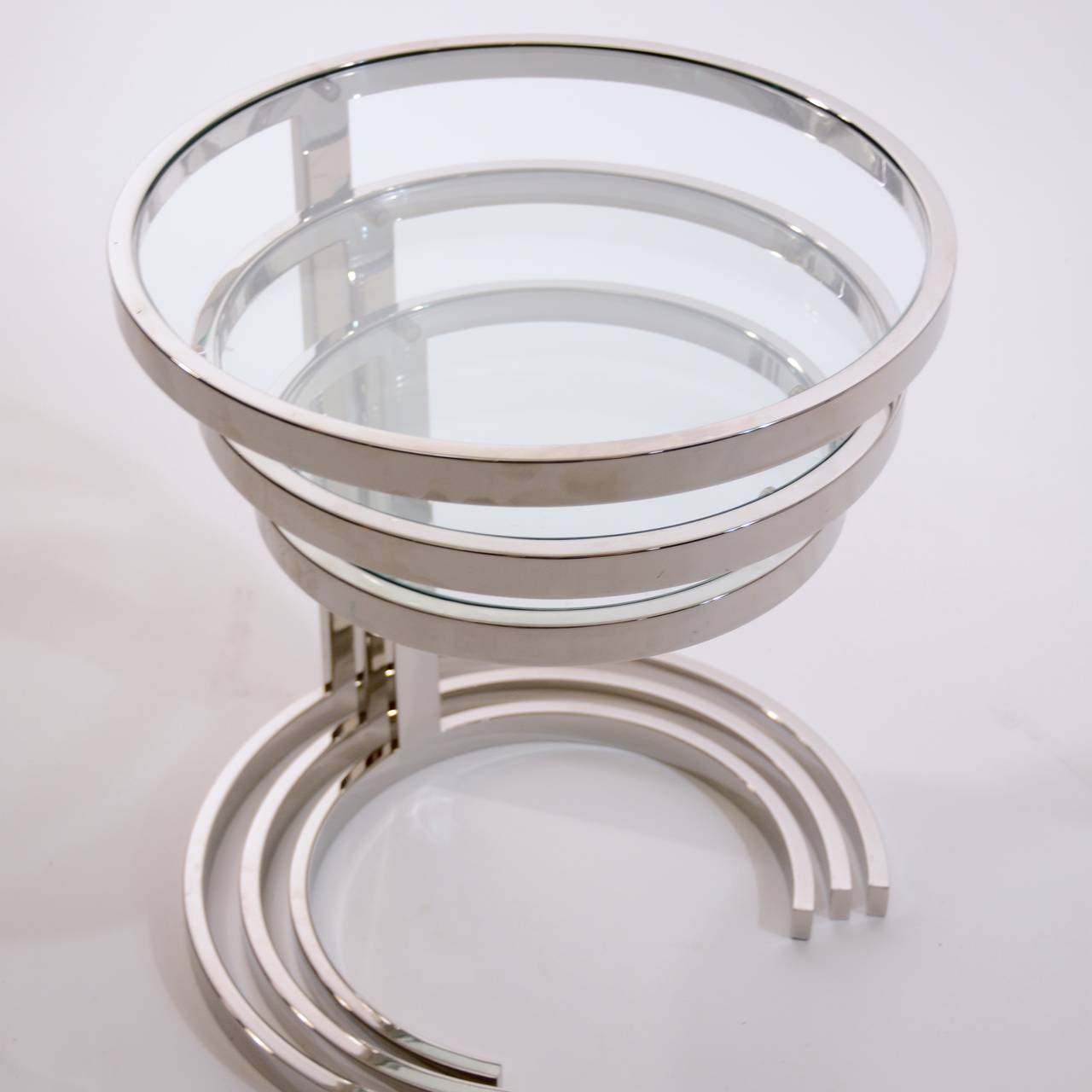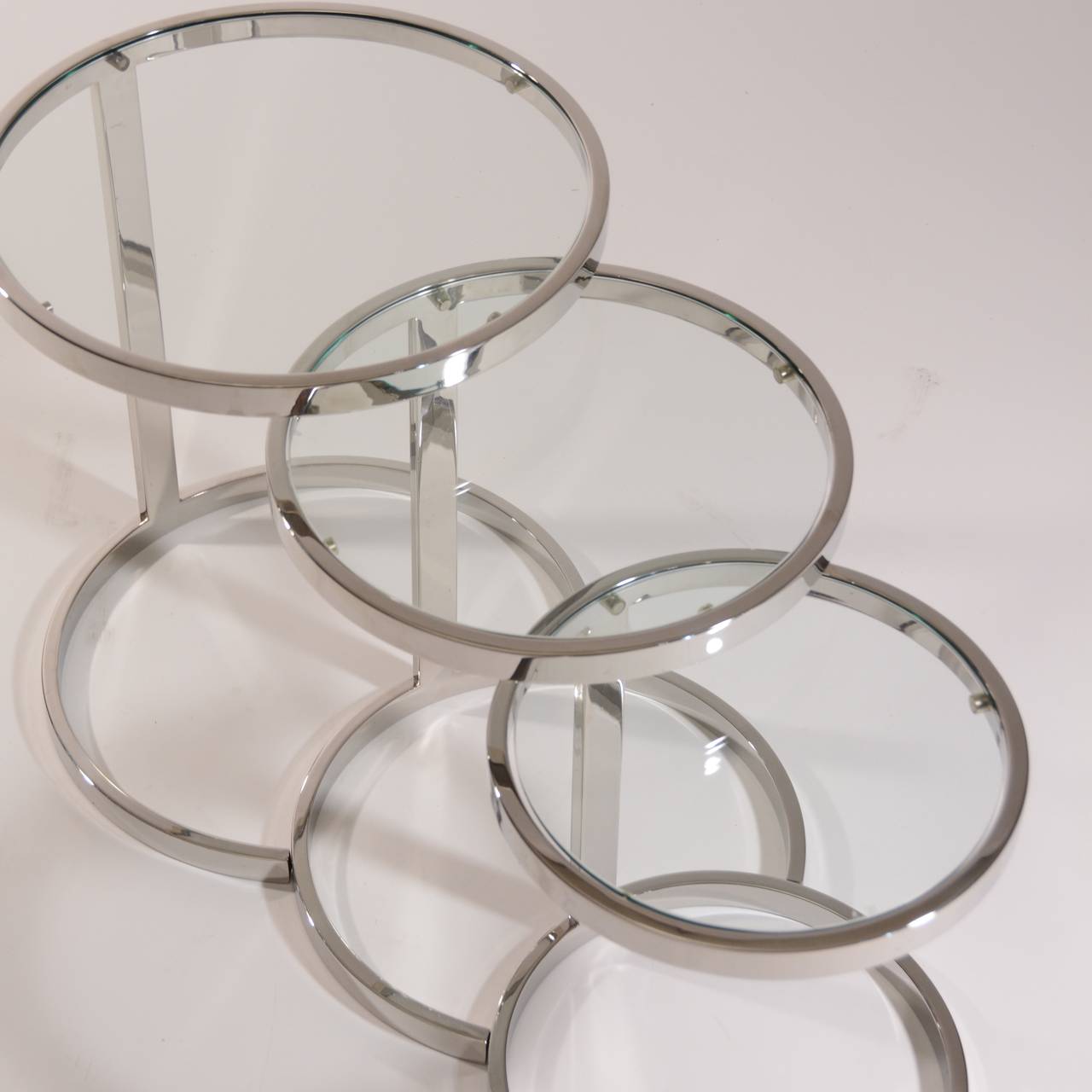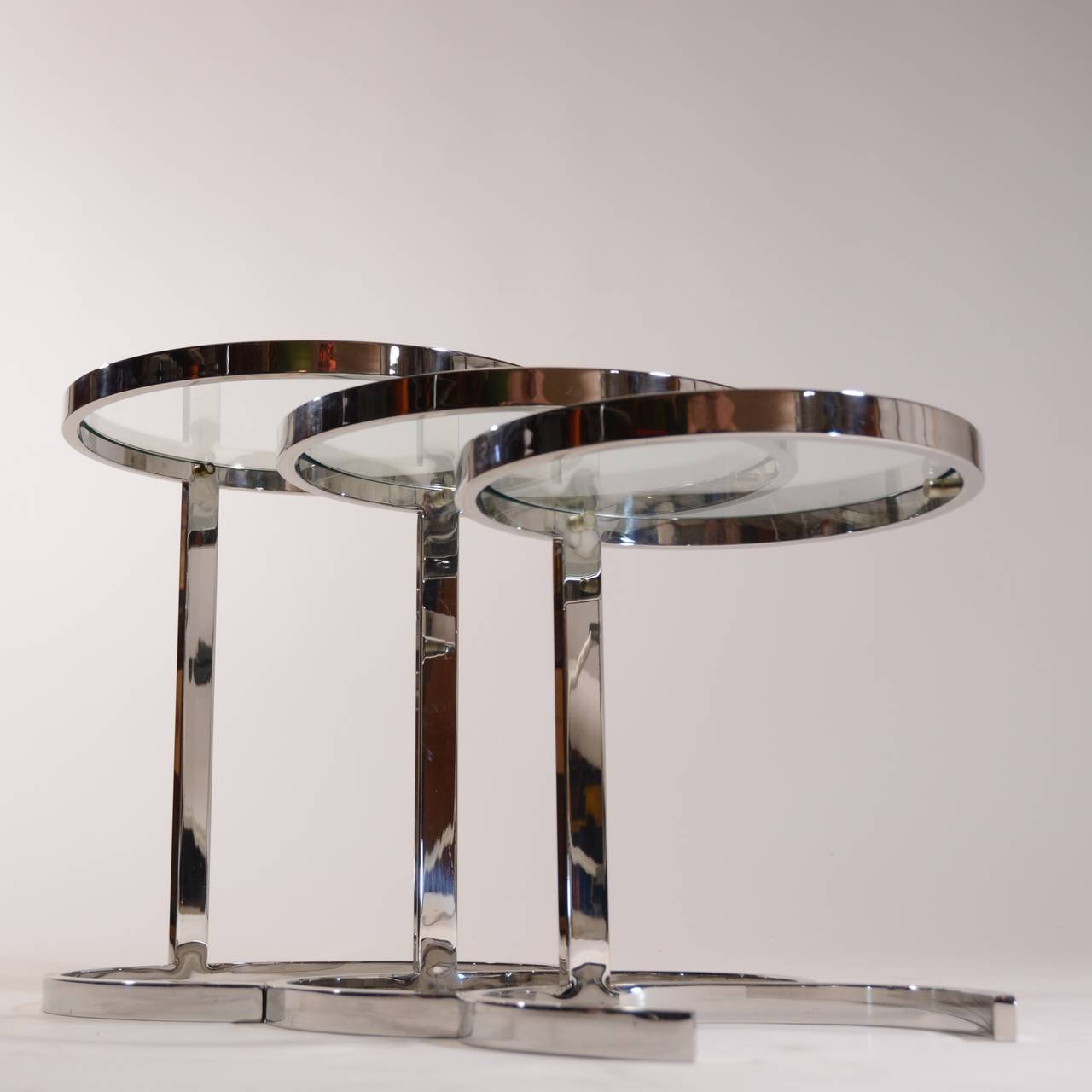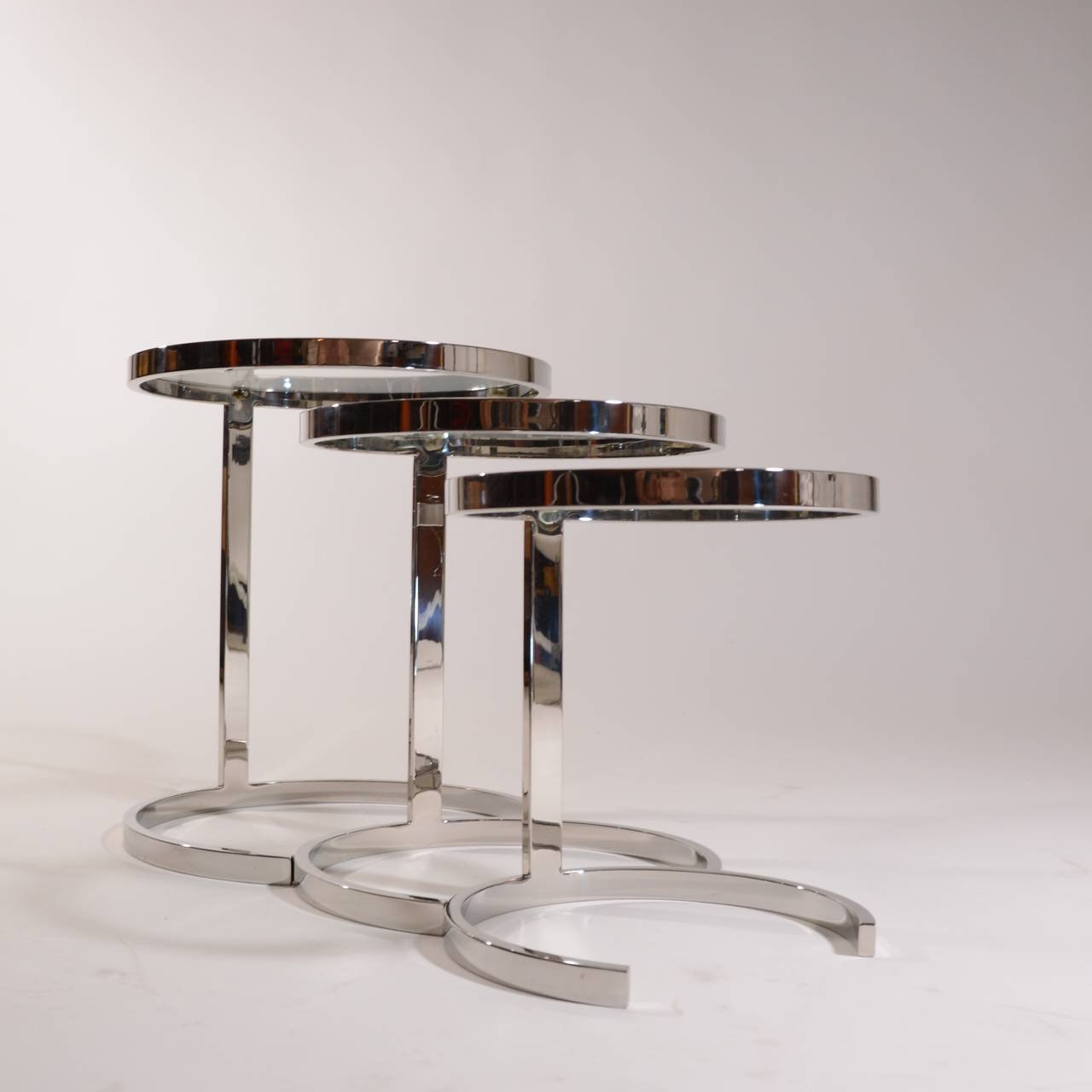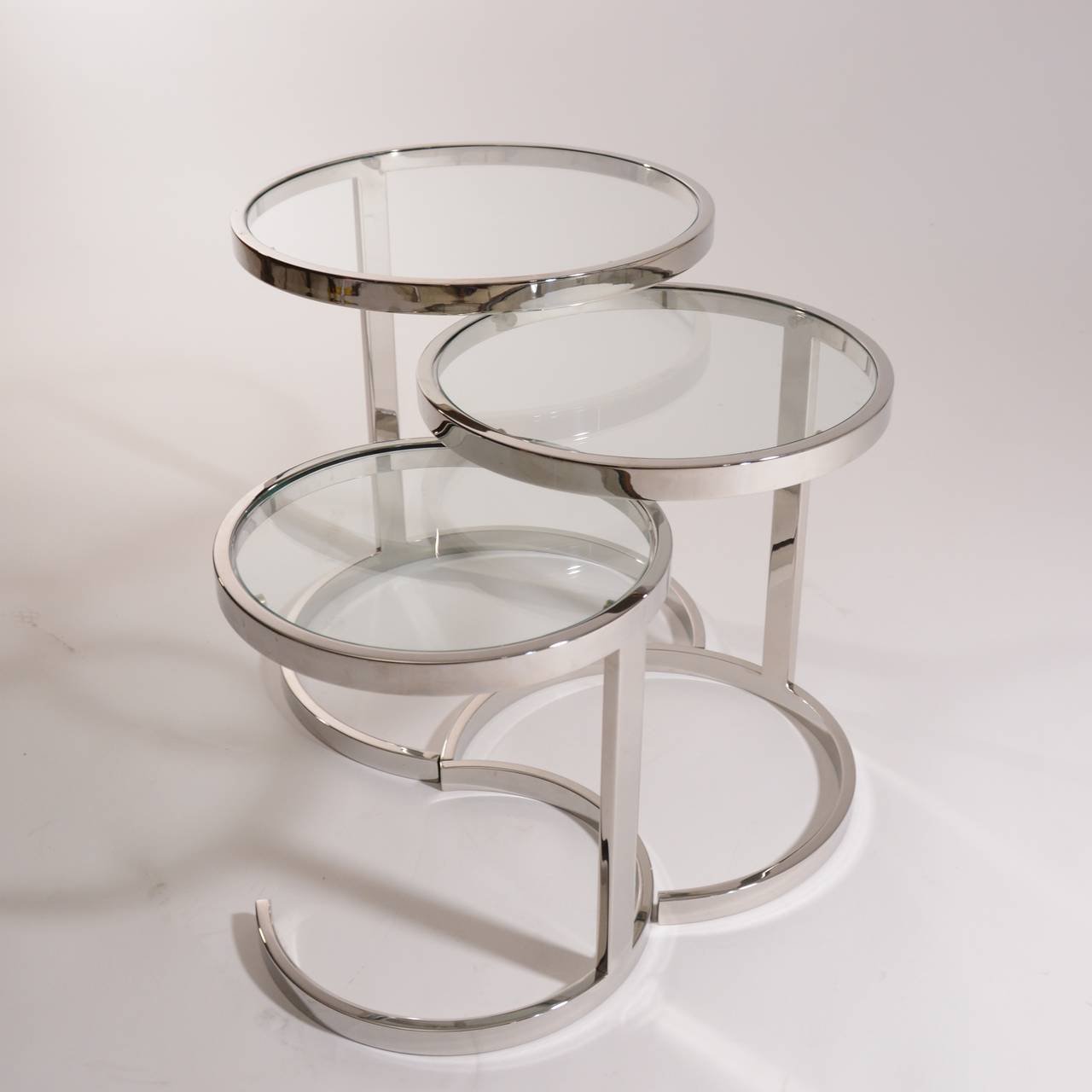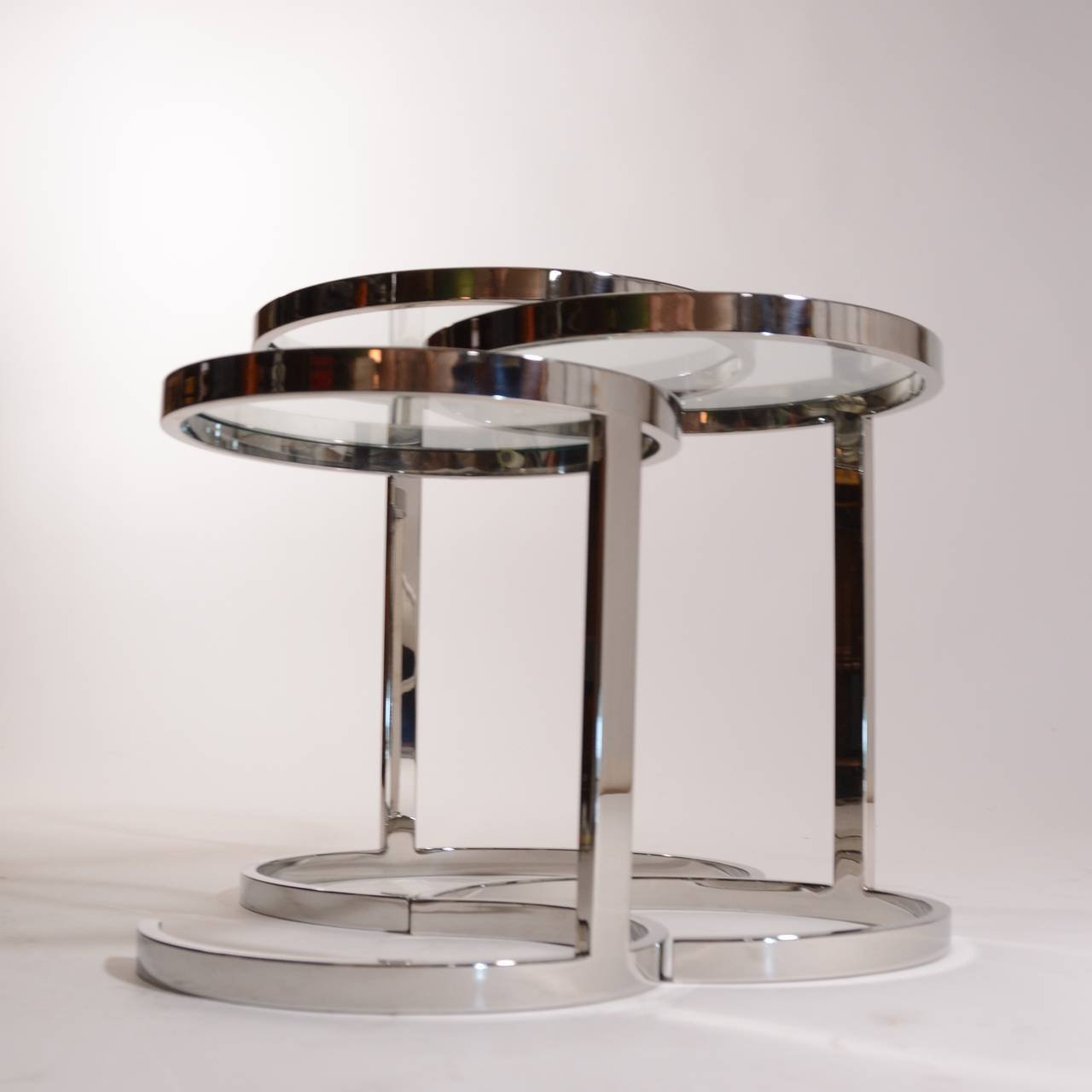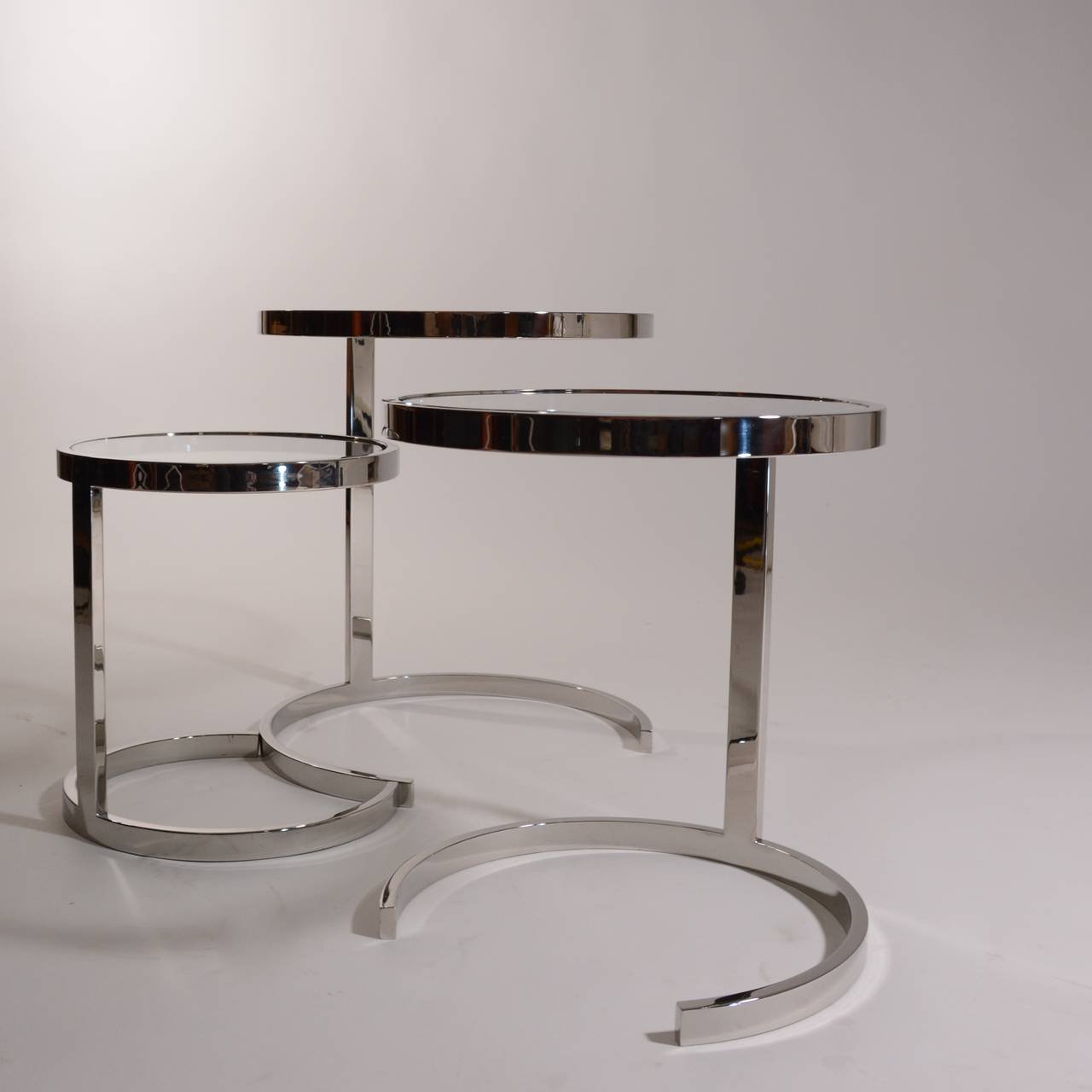 Set of 3 Nesting Stainless Steel and Glass Nesting Tables by Brueton
This is a beautiful set of 3 stainless steel nesting tables by Brueton circa 1982. These tables are flawless and show almost no wear.
Small Table: 12" Dia, 12.5" H Medium Table: 14" Dia, 15.5" H Large Table: 16" Dia, 18.5" H
CREATOR

Brueton (Manufacturer),

J. Wade Beam (Designer)

DATE OF MANUFACTURE

circa 1980

MATERIALS AND TECHNIQUES

Polished Stainless Steel,

Glass

CONDITION

Excellent

DIMENSIONS

18.5 in. H

DIAMETER

16 in.